Musician and artist as a Discjoquei
At the age of 7 I started my musical career. First with the piano, then with the accordion and the gralla.
These skills are complemented by later studies in music composition.
From 1992, I started making my own compilations with cassettes of everything that was currently sounding on the radio. These collections expanded with the gradual purchase of compilations on specialized dance music CDs.
In 1995 the first home computer arrives with which, based on CDs I had and home piano recordings, I started to produce music.
At the same time I learn to do " Megamix ", copying the ones that sounded on the radios and CD's.
These skills led me to only 14 years old starting my career as a professional dj.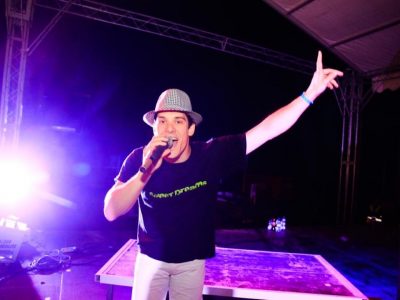 Since then, I have been doing dj sets for Catalonia in several important venues, as a guest dj and as a resident dj, at major holidays, weddings and disco-mobiles, corporate dinners, Private parties, thus adopting a very generic DJ profile, ranging from the 60's and 70's classics, through alternative music and current commercial "hits" to all audiences .
Simultaneously, a number of my music productions (remixes and remixes) have sounded in my sets, while some of them have been published online.
List of my own productions and remixes made by me.